Bryce Dessner
Tenebre
»Aheym« und »Tenebre« – ElphiAtHome – ab Sa 18.04. 19 Uhr
»Aheym« und »Tenebre« – ElphiAtHome – ab Sa 18.04. 19 Uhr
30:00
Making of – Recording
03:36
Bryce Dessner
Tenebre
resonanzraum records
Das Ensemble Resonanz präsentiert seine zweite Produktion bei resonanzraum records
---
Ensemble Resonanz presents his second release on resonanzraum records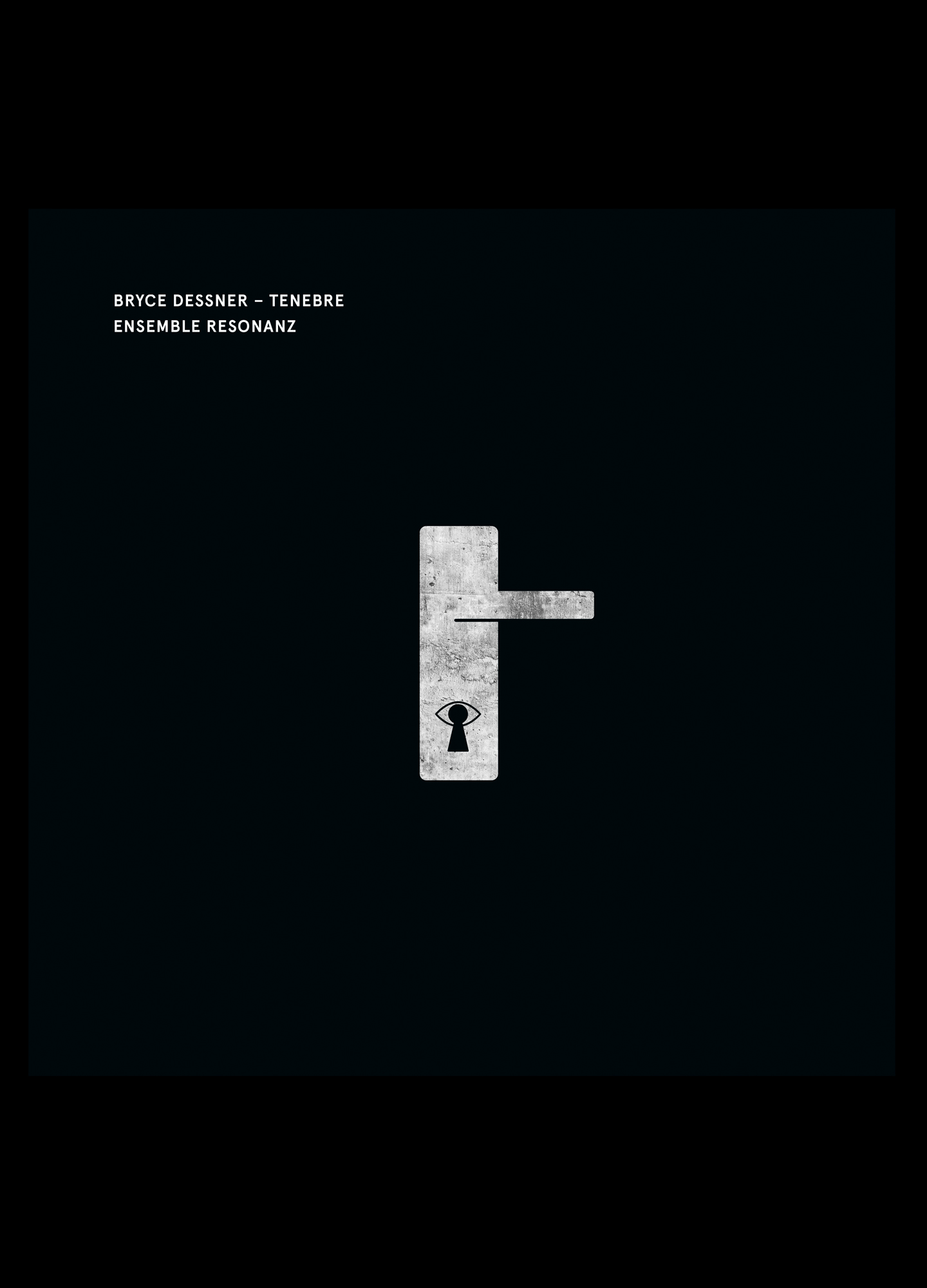 Bryce Dessner– Tenebre
Musik ist für Bryce Dessner ein grenzenloses Projekt: Er ist nicht nur Gitarrist der legendären Rockband The National, er komponiert auch klassische Werke für Orchester und schreibt Filmmusik.
---
For Bryce Dessner, music is an expansive and borderless territory. As a composer of classical music, film scores and in the band The National – of which he is founding member and guitarist.
Im Rahmen seiner Residenz in Hamburgs Elbphilharmonie 2017 hörte er das Ensemble Resonanz zum ersten Mal seine Musik spielen; die Idee eines gemeinsamen Albums war geboren. Das neue Album des Ensemble Resonanz versammelt vier von Dessners jüngsten und bedeutendsten Werken für Streicher: sein Meisterwerk »Aheym« erklingt als groß besetzte Streichorchester-Version, gefolgt von einer neuen Orchesterbearbeitung seines Streichquartetts »Tenebre« mit einem Gesangsauftritt des Ausnahmetalents Moses Sumney. Dessners Streichtrio »Skrik« wurde von Steve Reich und der Carnegie Hall in Auftrag gegeben und erscheint hier als Weltersteinspielung.
Sein Orchesterstück »Lachrimae«, das sich auf die musikalische Welt des Renaissancemusikers John Dowland bezieht, vervollständigt das facettenreiche Porträt des Komponisten Bryce Dessner.
—
In 2017, he first heard Ensemble Resonanz perform his music during his residency at Hamburg's Elbphilharmonie. This album assembles four of Dessner's most recent and important works for strings: a staggering full string orchestra version of his popular masterpiece »Aheym« followed by a new edition of his captivating string quartet »Tenebre«, featuring an appearance by vocal sensation Moses Sumney. Dessner's string trio »Skrik« appears as a world premiere recording, while his orchestral piece »Lachrimae«, referencing the musical world of John Dowland, completes this collection of a multi-faceted composer.
Besetzung
Moses Sumney – Vocals (»Tenebre«)

Ensemble Resonanz
Violin
Barbara Bultmann¹, Gregor Dierck, Tommaso Fracaro, Tom Glöckner, David-Maria Gramse, Corinna Guthmann, Juditha Haeberlin, Anna Melkonyan, Anne Schinz, Benjamin Spillner, Swantje Tessmann, Sarah Wieck
Viola
Justin Caulley, Tim-Erik Winzer², Carrie Elizabeth Robinson, David Schlage
Violoncello
Thomas Kaufmann, Jörn Kellermann, Saskia Ogilvie, Saerom Park²
Double bass
Benedict Ziervogel, Peter Schlier
¹ concert master, Skrik Trio
² Skrik Trio
Audio
Aheym

01:14

Your browser does not support the audio tag.

Tenebre (feat. Moses Sumney)

01:09

Your browser does not support the audio tag.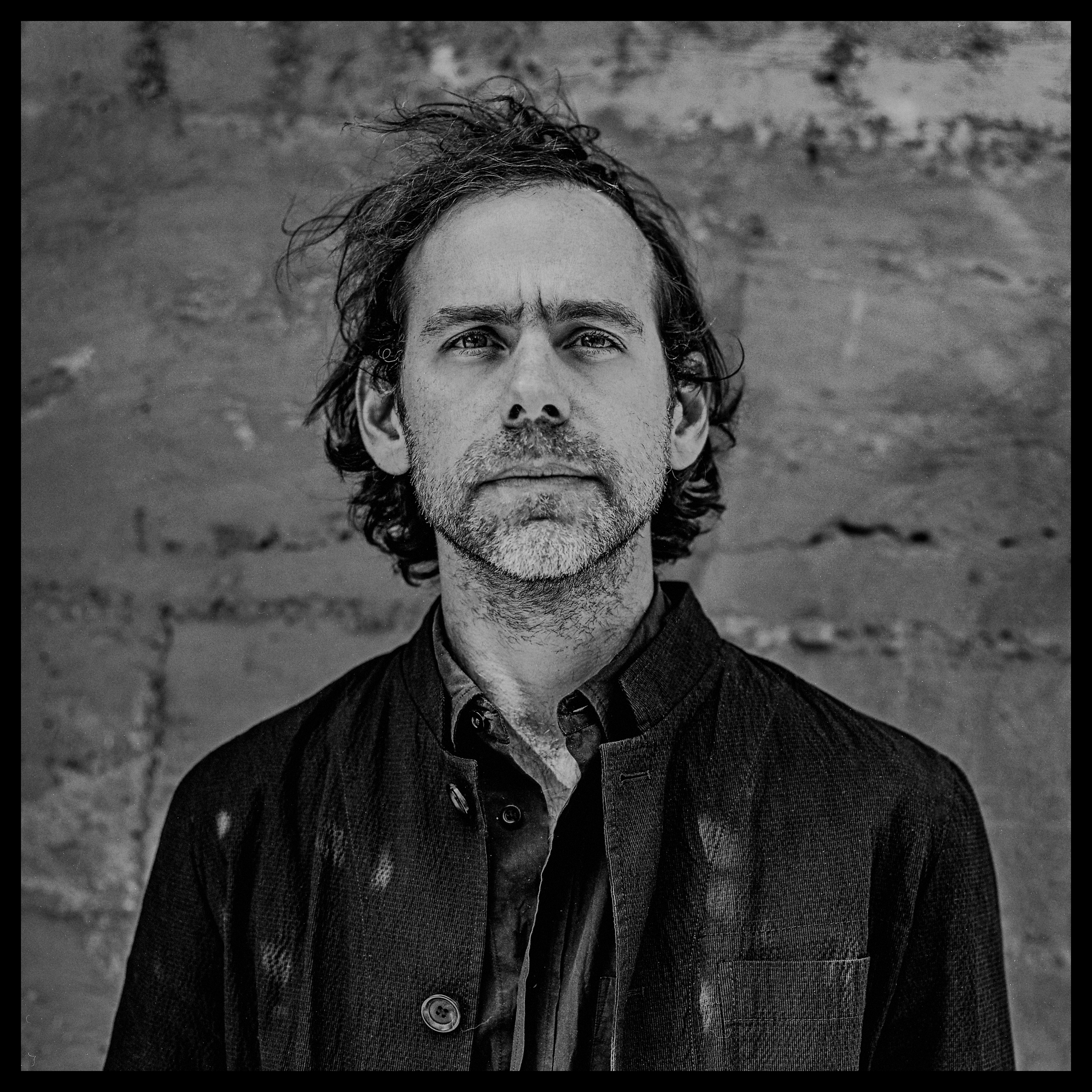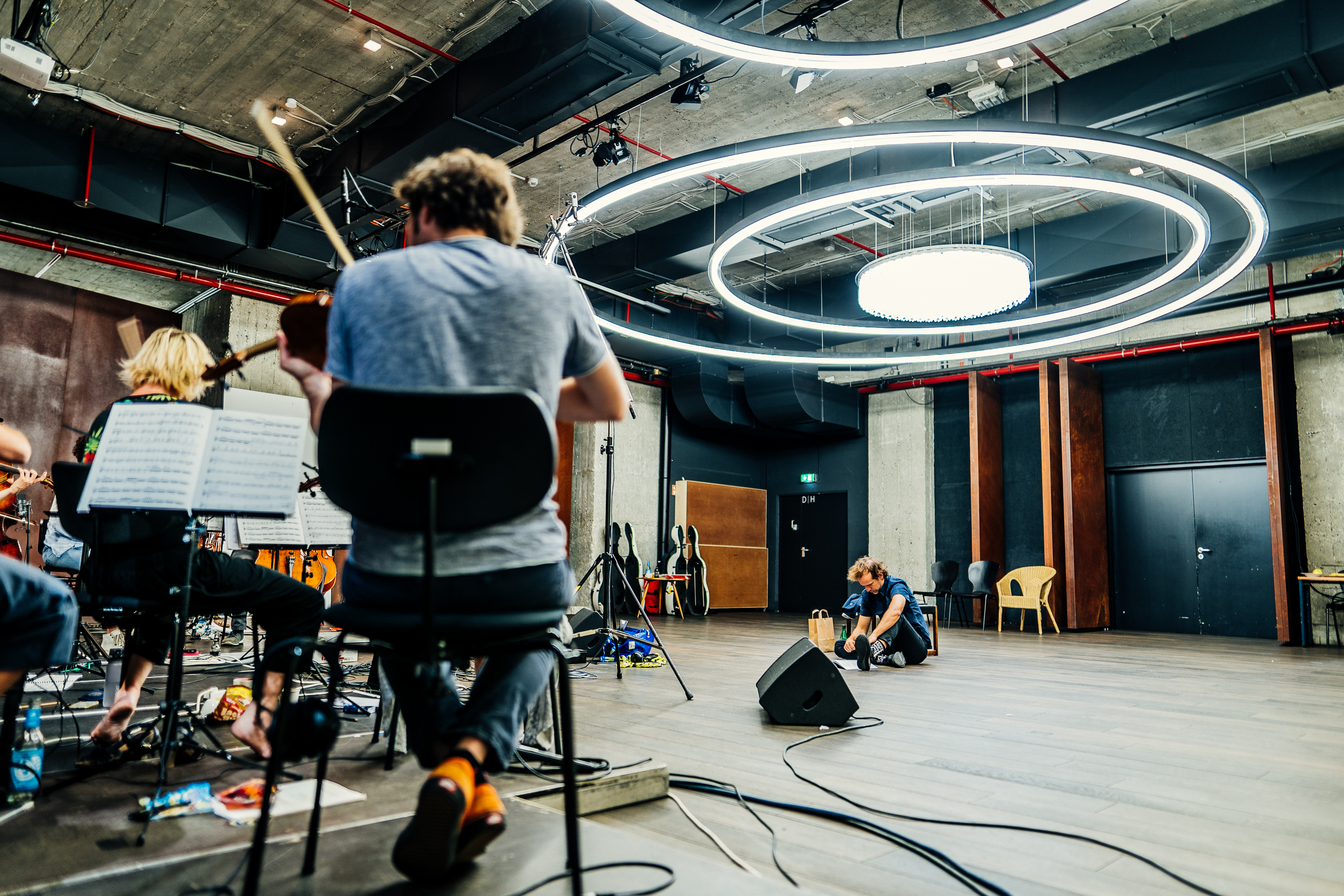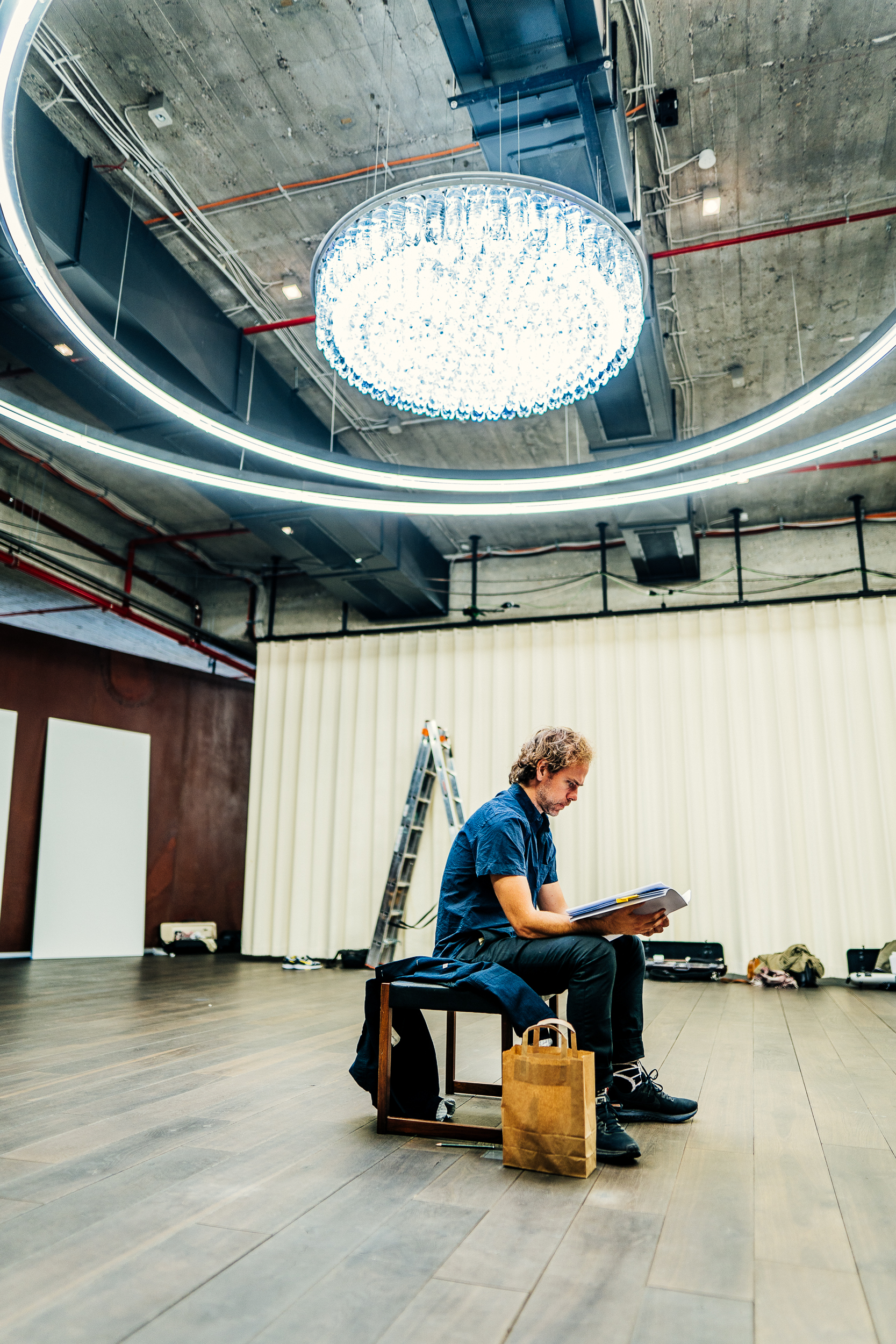 Recording-Session im resonanzraum St. Pauli
»When I first heard Ensemble Resonanz perform my music, it felt right to make a recording with them. To be honest, the energy and precision of the group was somewhat shocking. It's like there's a fierceness to the sound, while retaining its depth. Like all great ensembles it has a really identifiable character.« Bryce Dessner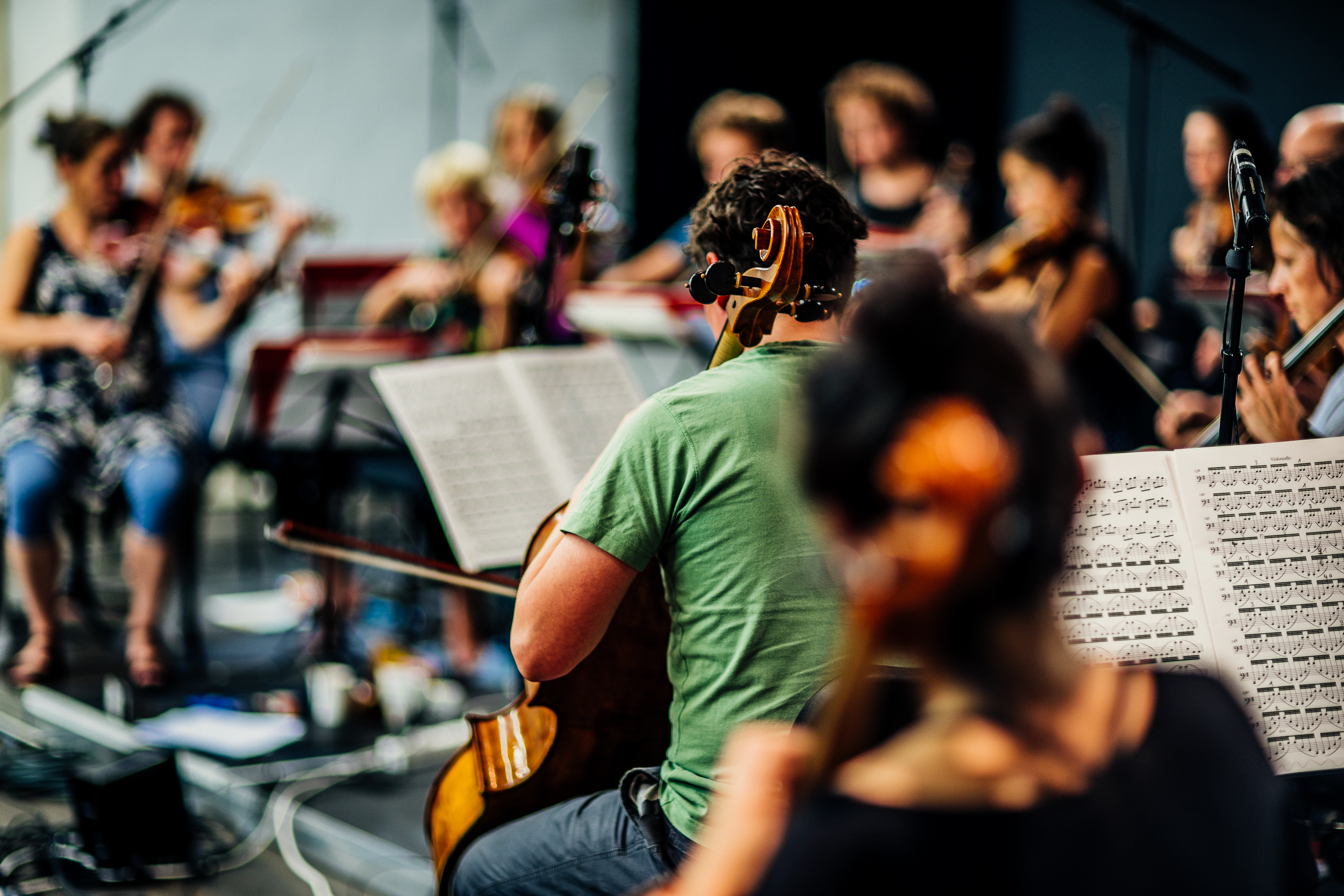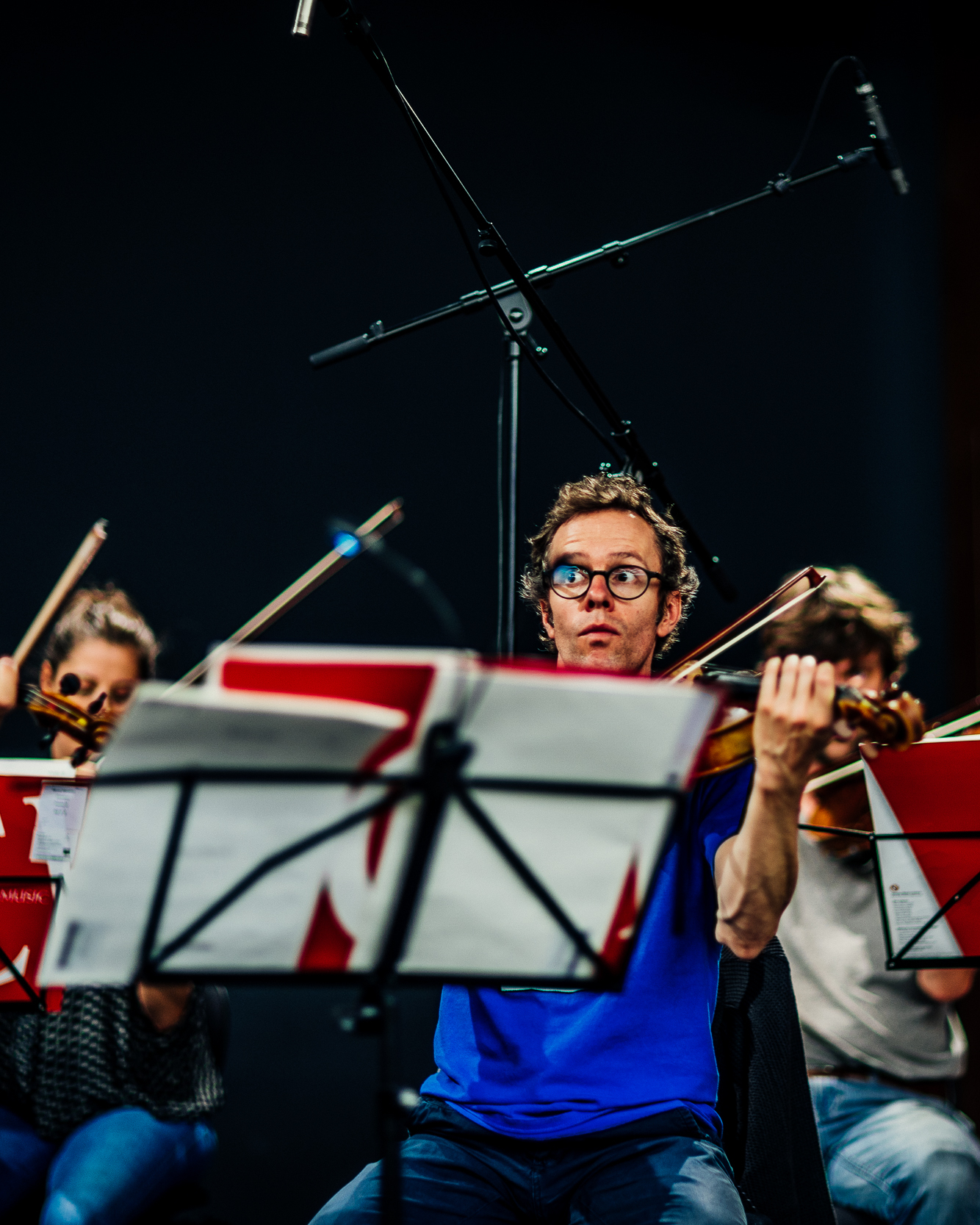 »I feel that very often we enjoy getting worked up in order to let ourselves be transformed. When we hear Ensemble Resonanz plays Bryce's music I feel that too. Everybody wants to give as much as possible.« Justin Caulley, Viola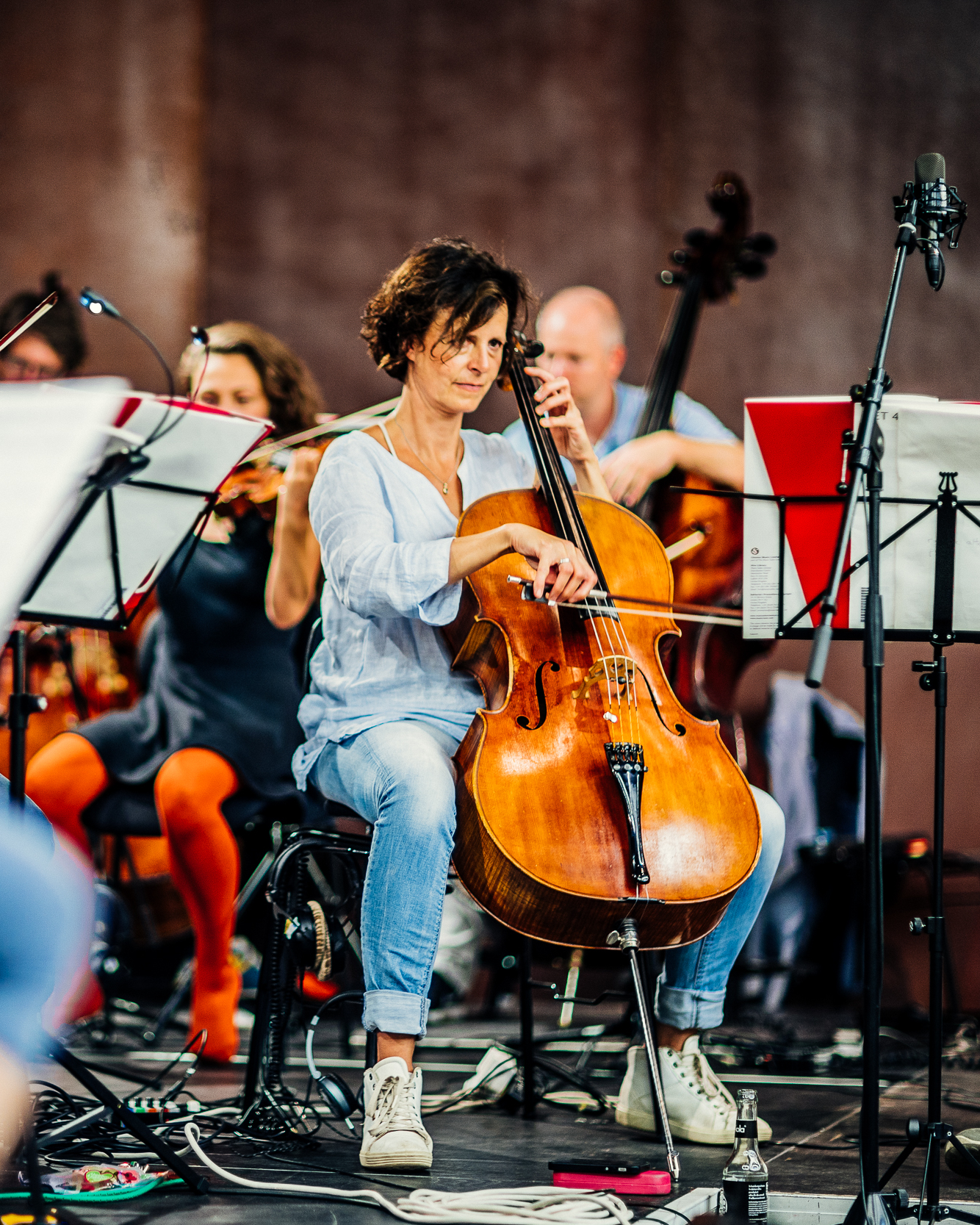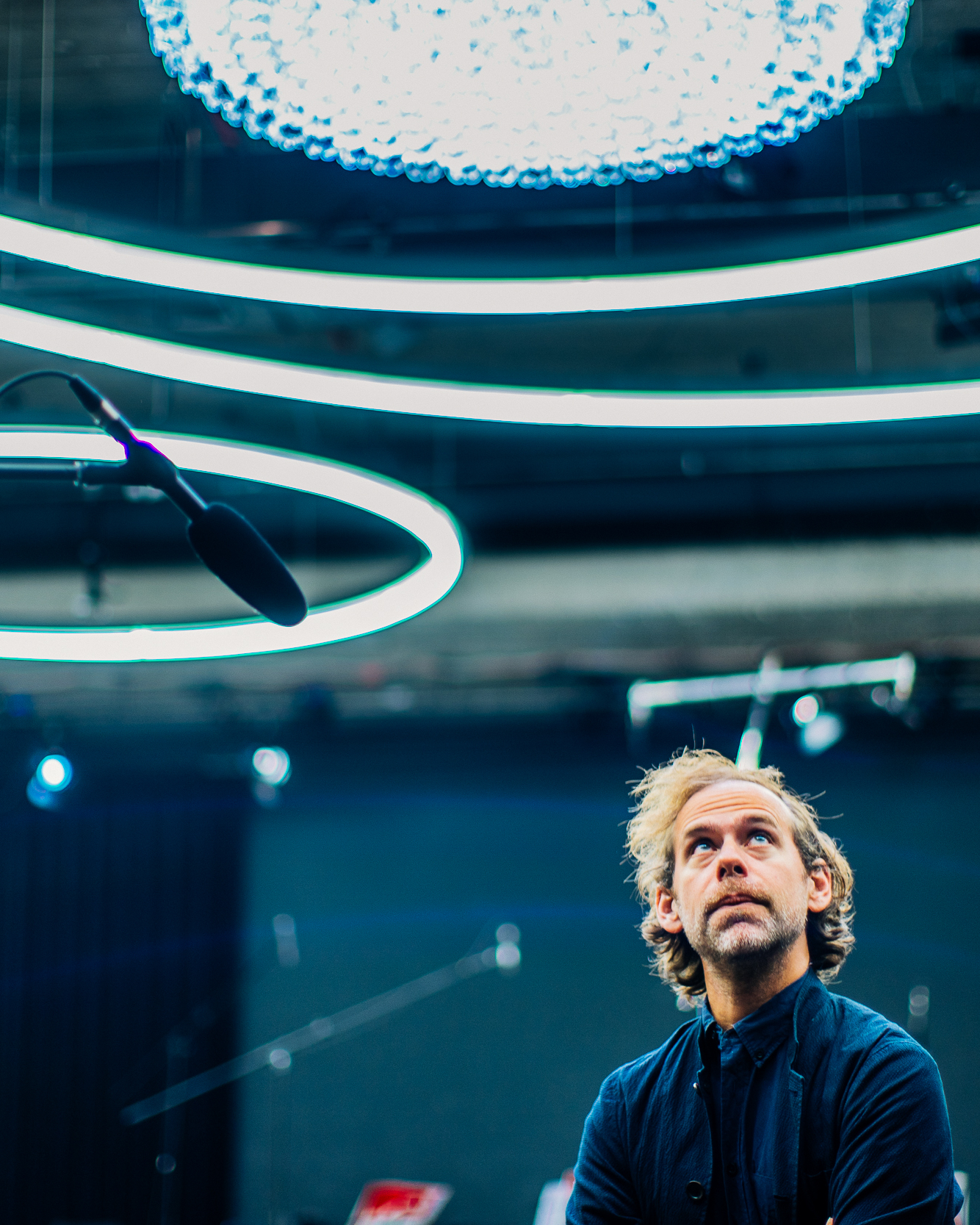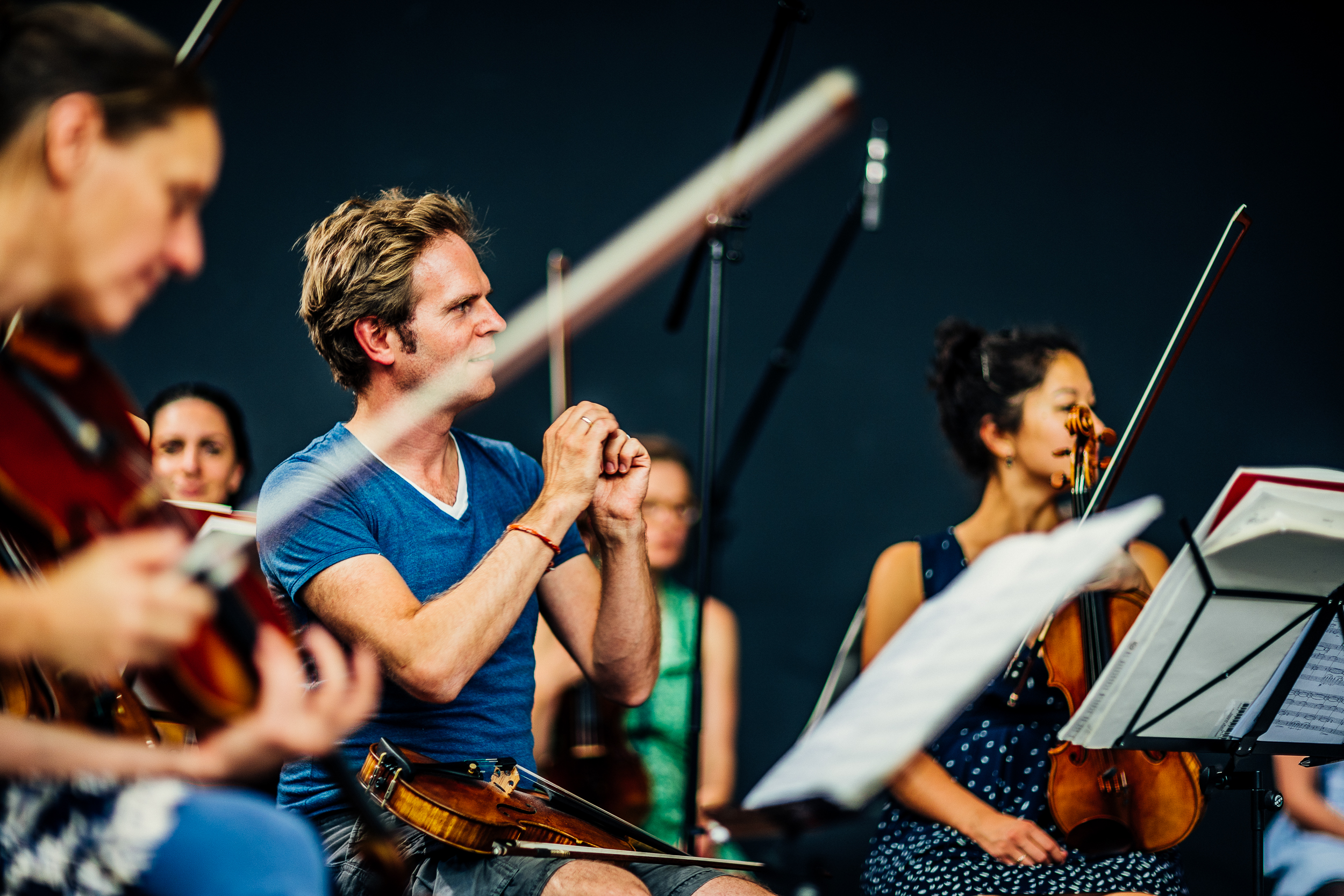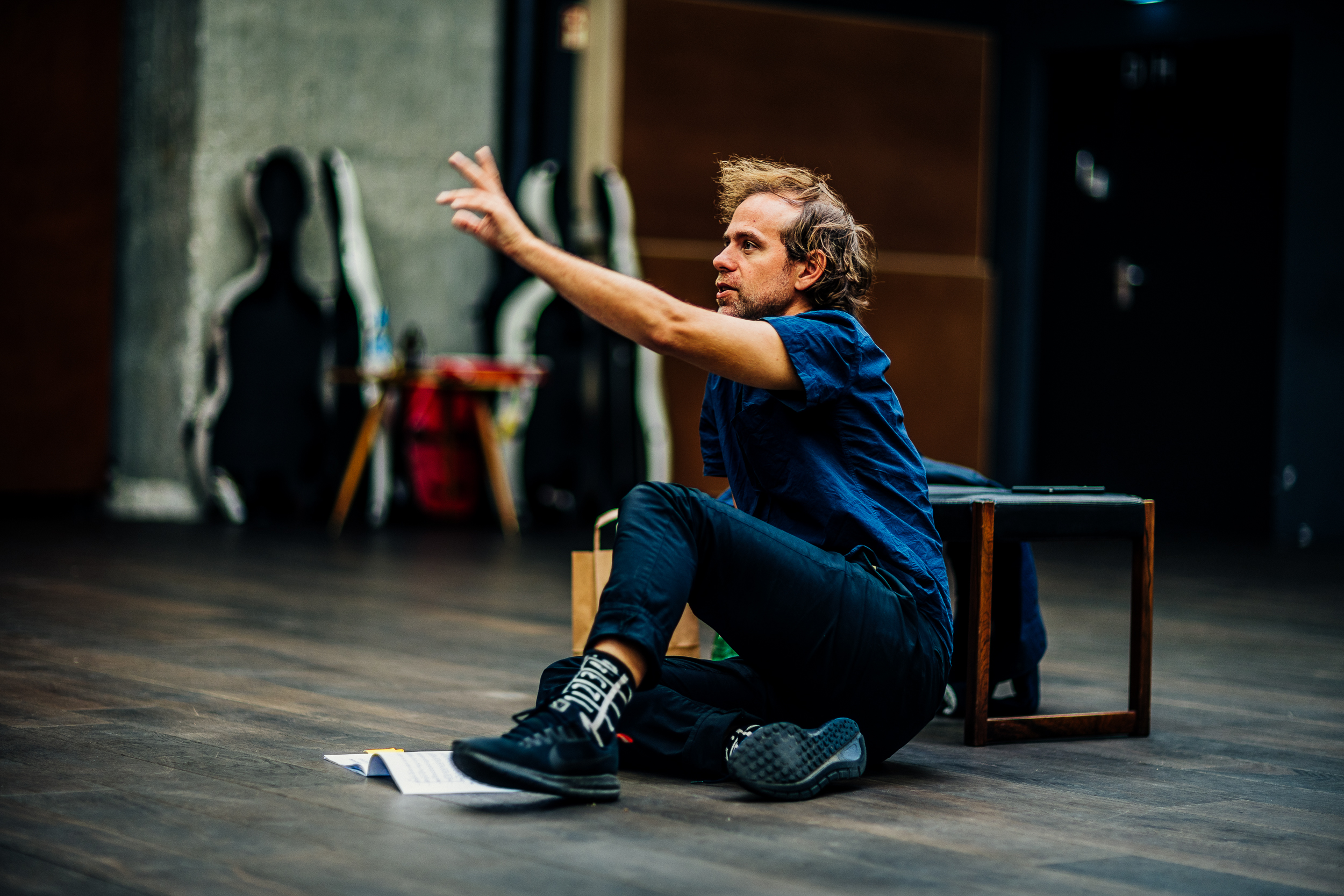 + weitere Impressionen